The exodus of Wichita businesses has stopped. Cargill is staying in Wichita.
Company officials say they are rejecting offers from throughout the Midwest to relocate their Wichita protein office operation to a new Wichita facility.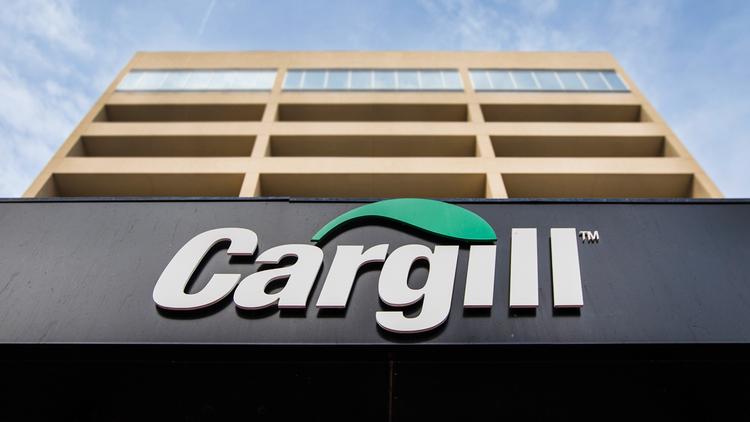 They will sort through a variety of Wichita proposals for their new home, including an offer to join Wichita State's Innovation Campus, sources told the Wichita Business Journal.
The decision is depending on pending and expected approval of an agreement between the Wichita City Council and Cargill. The move to a new office building is expected by the end of 2018.
Wichita Mayor Jeff Longwell hailed the announcement as proof "Wichita is open for business," in tandem with state officials who will be a part of Cargill remaining in Wichita. Kansas Gov.Sam Brownback was present for today's press conference.
"We're thrilled to partner with Cargill again, and we're thrilled to keep them in Wichita," Longwell said.
"After an exhaustive review of our options, a collaborative atmosphere evolved whereby Cargill, the city of Wichita and state of Kansas worked together toward creating the type of business environment that will enable the company to meet its customers' long-term needs by enhancing our ability to attract, retain and develop top talent," Brian Sikes, Cargill's corporate vice president for the company's protein group, said.
Cargill spokesman Michael Martin said the company weighed offers from Denver, Kansas City and Texas locations, all within "cattle country," as he put it.
But important factors included quality of life, cost of living, minimizing the business disruption from a relocation and the available work force talent pool, including prospective employees from agriculture programs at Kansas State University and business education at Wichita State University.
"The notion of 800 employees putting up for sale signs wasn't an attractive one," Martin said.
Currently, the company's operations are split among Wichita locations, primarily in a 10-story office building at 151 N. Main and the Murfin Building nearby.
The company has significant parking problems downtown, Martin said, with five lots currently in use by employees.